We now have Original Art and Limited Prints on display by Lora Zombie, Candice Tripp, Copyright, Steve Smythe, Connor Brothers, Sandra De La Cruz, Jordan Gray, Harumi Hironaka & Pure Evil courtesy of Paul Connor.
Check out Pauls website for a full catalogue of Art.
https://www.artinashford.co.uk

Thanks for looking!
Click on images below to enlarge.
All Art listed below is on display and available to view at Savia & Cox Ashford, Kent.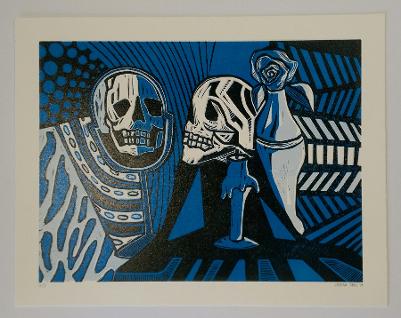 Reduction Linocut (Vanitas)
Print Size 300 X 400mm
Limited 2/3
£120
Reduction Linocut (Vanitas)
Paper Size 360 X 460mm
Print Size 300 X 400mm
Artist Proof 1/1
£150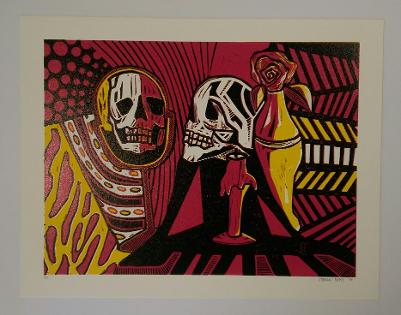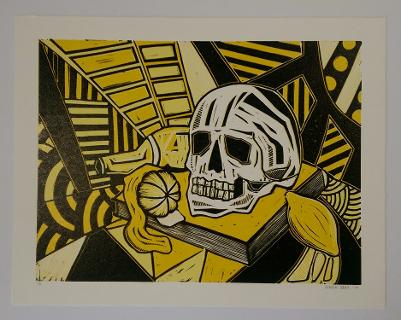 Reduction Linocut (Vanitas)
Paper Size 360 X 460mm
Print Size 300 X 400mm
Limited 1/6
£120
Reduction Linocut (Vanitas)
Paper Size 360 X 460mm
Print Size 300 X 400mm
Limited 3/6
£120